Visit Catch 22 Harper Conservatives

CK (site Administrator)
Jymn
Kim
TorontoEmerg
Logan




Add The Indicator To Your Site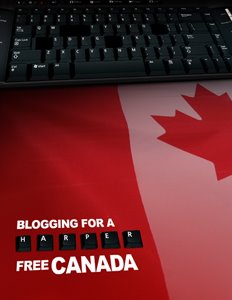 October 28th, 2010 |

Author:
ck
More like the other way around. Congratz, Arnie, couldn't a happened to a nicer guy! Yes, boys 'n' girls, it seems that Mr. Kathy Shaidle has pissed off the wrong person or people these days; he is getting sued! Gee, Arnie, why so glum? Wifey seems to be an expert at getting sued, why not defer to her expertise?  Besides, isn't getting slapped with a libel suit like a badge of honour for you bigotted neo-cons? I mean, is getting sued the mother load of a prize for being the most offensive, and isn't that what you and your ilk strive for at the end of the day?
And yes, Mr. Shaidle appears to be quite desperate.  His wife and Wendy "girl on the Wrong" Sullivan seem to have taught him the fine art of begging, well .   The welfare bums who are unemployable.  Doesn't begging go against your conservative sensibilities?  As soon as I saw that, I couldn't help but remember JJ's  beggar themed blog site she designed potentially for Ezzy Levant .   Just take out Ezzy's mug shot and name and insert those of Mr. Kathy Shaidle, instead.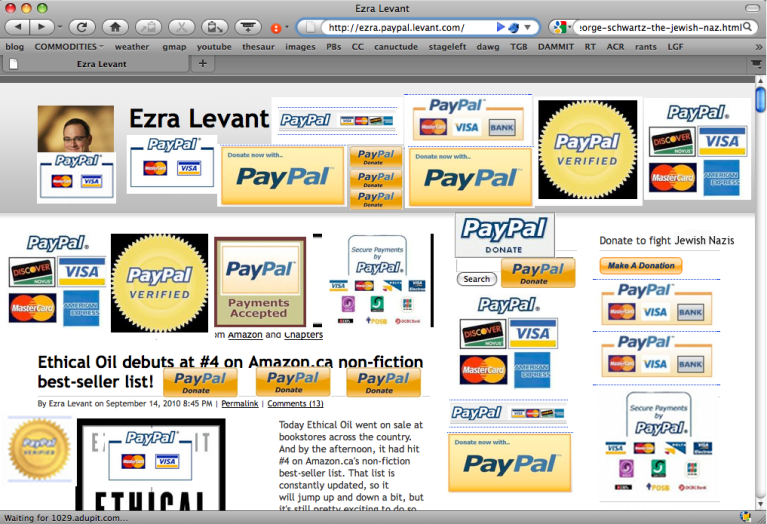 Pic by JJ
I'm with Big City Lib on this, Mr. Shaidle musta really pissed off  Richard Warman. One question, if Richard Warman is suing Mr. Shaidle for linking to Steynonline.com, then why isn't Mark Steyn, or whoever the webmaster of steynonline.com being sued as well?
H/T Jymn at LFR

Posted in
Stupidity
, humour |

Tags:
Blazin' Cat Fur
,
Libel suits
,
Mr Kathy Shaidle
,
Richard Warman
,
Wingnuttery
8 Responses to "Mr. Kathy Shaidle's Blazin' Cat Fur Bein' Rubbed The Wrong Way?"

This work is licensed under a Creative Commons Attribution-Noncommercial-No Derivative Works 3.0 Unported License .
CBC
Rabble
The Tyee
Toronto Star
900 Foot Jesus
A Creative Revolution
Angry French Guy
Anti-Racist Canada
Bastard Logic
Canadian Cynic
Canuck Attitude
Chronicles of a Pure Laine
Dammit Janet
Dr Dawg
Enormous Thriving Plants
Fagstein
Impolitical
Let Freedom Rain – Jymn's Place
Montreal Simon
News of the Restless
Old Sister Sage's Musings
Peace, Order & Good Government, eh?
Religious Right Alert
Right of Center Ice
Sask Boy's Abandoned Stuff
Slap Upside The Head
The Galloping Beaver
The Wingnuterer Part D'Uh
Those Emergency Blues-TorontoEmerg's Place
Thwap's Schoolyard
Made to Measure- New from West End Bob
Maple Syrup Revolution
The STuph File –Peter Anthony Holder
Crooks & Liars
Daily Kos
Media Matters
Michael Moore
Mrs. Bitch
Sadly, No
Talking Points Memo
Think Progress