Visit Catch 22 Harper Conservatives

CK (site Administrator)
Jymn
Kim
TorontoEmerg
Logan




Add The Indicator To Your Site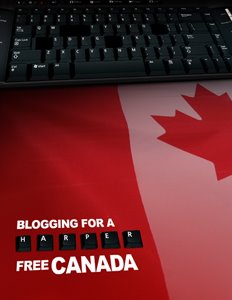 Posts Tagged 'Rachel Marsden'

October 22nd, 2010 |

Author:
Jymn
Early in September, I predicted what a typical night of Fox News North programming would look like. Here's an adjusted prediction, based on today's confirmation of the hiring of Ezrant and Krista Erickson.
Midnight -3 pm – Off the air.
3-6 pm - Watch My Legs – Blonde Krista Erickson does her best Megyn Kelly impression. Big male audience. In FNN's answer to the liberal girls' show, 'The View', Krista is joined by fellow hosts Bev Oda, Barbara Kay, Karla Homolka and Kory Teneycke.
6 pm - Mike Duffy's World – How to prorogue in seven easy steps.  Tips on how fat men can wear a Tux and still look a fat pig. Mike pitches his new book, "How to Get a Senate Appointment Just For Being a Lying, Scummy Son of a Bitch."
7 pm - Gotcha! – Debate: "Are we too tough on the military?" Guests: from the right, Colonel David Russell in solitary and from the left, Jonathan Kay and his mom. Don Cherry presents Russell with medal. Host: Blazing Cat Fur.
8 pm - Ezra Levant Show – Tonight's topic: Spot the anti-Semite. Islamophobic poem from Kathy Shaidle. Andrew Coyne smokes a pipe. Contest: Count the Lies – a signed copy of Ezra's latest book, Unethical Boils, goes to person who can identify the most lies in tonight's show!
9 pm – Lorrie's Lair Lorrie Goldstein presents doctored videos to make liberals look bad. Phone interview with Andrew Breitbart. Rachel ("I ain't no Rachel Maddow") Marsden does a strip tease.  She's today's FNNshine Girl!
10 pm - Rex Murphy's Wide World of Wrestling – Special guest Republican candidate and WWE honcho Linda McMahon.  Christie Blatchford and Rex perform half a dozen provocative squats.
11 pm – Midnight – Reruns of The Friendly Giant. Warning: Mature Subject Matter. Language, Nudity (Rusty and Jerome) and violence. Offspring Advisory.

Posted in
Culture wars
,
Dirty Political Strategies
,
Main Stream Media
,
Media Fail
, Political Entertainment ,
Sexism
,
Stupidity
,
facism
, humour ,
malevolance
|

Tags:
Krista Erickson
,
Lorrie Goldstein
,
Rachel Marsden
,
Sunshine Girl of the Day
|

1 Comment »

This work is licensed under a Creative Commons Attribution-Noncommercial-No Derivative Works 3.0 Unported License .
CBC
Rabble
The Tyee
Toronto Star
900 Foot Jesus
A Creative Revolution
Angry French Guy
Anti-Racist Canada
Bastard Logic
Canadian Cynic
Canuck Attitude
Chronicles of a Pure Laine
Dammit Janet
Dr Dawg
Enormous Thriving Plants
Fagstein
Impolitical
Let Freedom Rain – Jymn's Place
Montreal Simon
News of the Restless
Old Sister Sage's Musings
Peace, Order & Good Government, eh?
Religious Right Alert
Right of Center Ice
Sask Boy's Abandoned Stuff
Slap Upside The Head
The Galloping Beaver
The Wingnuterer Part D'Uh
Those Emergency Blues-TorontoEmerg's Place
Thwap's Schoolyard
Made to Measure- New from West End Bob
Maple Syrup Revolution
The STuph File –Peter Anthony Holder
Crooks & Liars
Daily Kos
Media Matters
Michael Moore
Mrs. Bitch
Sadly, No
Talking Points Memo
Think Progress